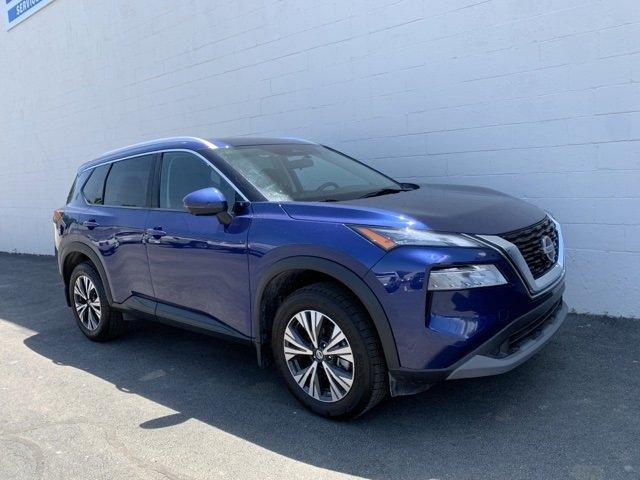 Welcome to S & E Auto Sales! We offer an extensive selection of used Nissan SUVs for sale in Weymouth, MA. Our knowledgeable staff will help you find the perfect vehicle for your personal use with great deals. Whether searching for a reliable family car or a rugged off-road adventure vehicle, we have something for everyone here at S & E Auto Sales. With our vast inventory of quality pre-owned Nissan SUVs, we guarantee that you'll find what you're looking for without breaking the bank. Check our SUV inventory today and scroll down to learn about the features and advantages of our used Nissan SUVs.
Are Used Nissan SUVs Reliable?
At S & E Auto Sales, we know that shopping for a used vehicle can be a challenge. That's why we make sure to offer quality pre-owned Nissan SUVs that are reliable and in good condition. All of our cars have been thoroughly inspected by ASE-certified technicians to ensure they meet safety regulations and run as smoothly as possible. With used Nissan SUVs, you can count on a dependable ride for many years at a great price at our dealership.
It's also worth noting that Nissan SUVs come with a variety of advanced safety features, such as anti-lock brakes, traction control, and lane departure warning systems. These cutting-edge technologies help keep you safe on the road and give you peace of mind while driving.
What Makes Nissan SUVs Stand Out?
Nissan has established itself as one of the leading brands in the SUV market with its lineup of reliable and feature-packed models. From the spacious Rouge to the luxurious Armada, Nissan offers a wide variety of SUVs that can accommodate your needs. Many of our used Nissan models come equipped with cutting-edge features such as Bluetooth connectivity, power liftgate. advanced safety systems, and more. Plus, you can rest assured that all of our pre-owned vehicles are up to date on their maintenance schedule.
Due to its refined interior and strong performance, the Nissan Murano is one of our most popular used SUVs. With a powerful V6 engine and responsive handling, this model offers an ideal mix of power and comfort. Meanwhile, families will appreciate the spaciousness and smooth ride quality of the Pathfinder or Xterra.
Highlights of Nissan SUVs for Sale
At S & E Auto Sales, we have a great selection of used Nissan SUVs available at competitive prices. Some of our featured models include:
Nissan Murano
The Murano is a mid-size crossover SUV that offers plenty of interior space and cargo capacity.
It is powered by an impressive 3.5L V6 DOHC 24V engine, which provides a powerful yet efficient driving experience. This engine delivers up to 260 horsepower and 240 lb-ft of torque, allowing the vehicle to accelerate quickly while providing excellent fuel economy.
The engine also features Variable Valve Timing (VVT) for improved performance and economy. And with its Continuously Variable Transmission (CVT), you can enjoy smooth and responsive shifting.
Murano is designed with a stylish exterior that makes heads turn. It features an aerodynamic body that provides excellent wind resistance and improved fuel efficiency. The bold front grille adds to the aggressive look of the vehicle while providing optimal air intake for cooling the engine. It also sports chrome accents and sleek, modern lines that give it a modern and sophisticated look.
The interior of the Murano is just as impressive as the exterior, with its comfortable and spacious cabin that can seat up to five passengers. It features leather seats that are both stylish and comfortable. The cabin is also designed with plenty of storage space, so you can easily store all your belongings while on the go.
The advanced NissanConnect infotainment system adds to the convenience of the vehicle, providing you with access to a navigation system, music streaming services, hands-free calling, keyless start, and more.
The Murano also comes with a variety of driver assistance features such as Blind Spot Monitor, Lane Departure Warning, Park Assist, backup camera, Intelligent Cruise Control, and more.
So if you're looking for a reliable used Nissan SUV of Murano, look for the 2019 Nissan Murano Platinum model at S & E Auto Sales. With modern features, sophisticated styling, and a comfortable interior, it's sure to make your everyday driving experience more enjoyable.
Nissan Rogue
Rogue is a compact crossover SUV perfect for city driving and long road trips.
It's powered by a 2.5L DOHC 16-valve 4-cylinder engine with 170 horsepower and 175 lb-ft of torque. This engine is paired with an advanced Xtronic CVT transmission that provides smooth and responsive shifting.
The Rogue also comes with an Eco Mode that helps maximize fuel efficiency when you need it, so you can go the extra mile without worrying about running out of gas.
The exterior of the Rogue is designed to make a statement with its sleek lines and bold curves. It also comes with stylish accents such as chrome trim and bright headlights.
The interior is just as unique, with its comfortable and spacious cabin that can seat up to five passengers. It features premium materials such as leather-appointed heated seats and a leather-wrapped steering wheel.
The Rogue also comes with a variety of convenient features, such as brake assist, remote start, Bluetooth connectivity, and more.
If you're looking for a stylish and reliable used Nissan SUV, be sure to check out the Nissan Rogue, including the following models:
2021 Nissan Rogue SV
2019 Nissan Rogue SL
2019 Nissan Rogue SV
2018 Nissan Rogue SL
Drive in Style and Comfort!
The Nissan Rogue and Murano are both excellent options if you're looking for a used Nissan SUV. With its spacious interiors, impressive performance, and modern features, this vehicle will look like a new car. Visit S & E Auto Sales today to check out the latest Nissan Rogue and Murano models that are on sale nationwide!