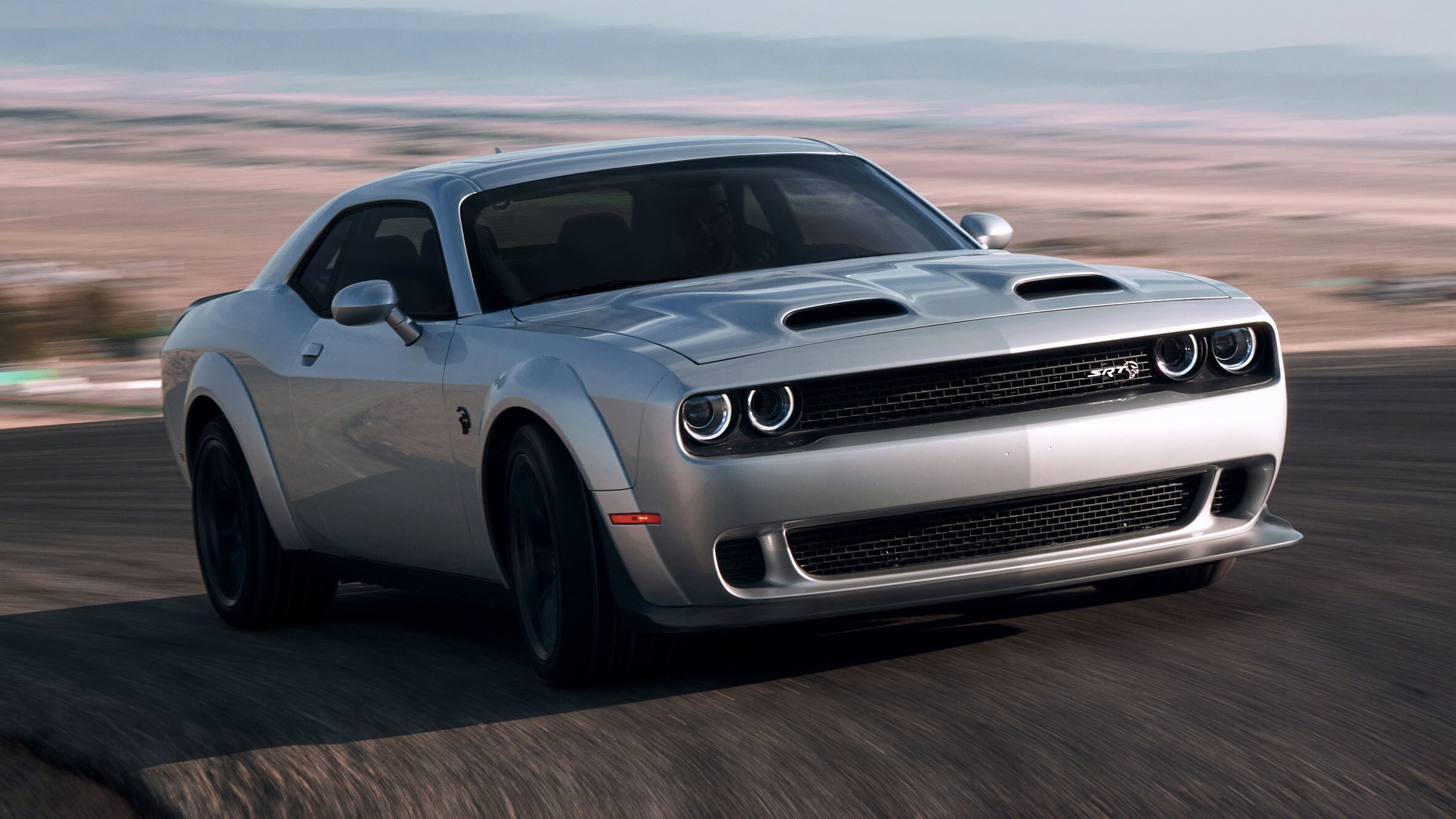 A classic American muscle car, Dodge Challenger offers power and performance in a sleek and stylish package. You have various options if you're in the market for a used Dodge Challenger near Boston. With a range of models, trims, and features available, you can find a used Challenger that fits your needs and budget at S & E Auto Sales near Boston.
Look at the different used Dodge Challenger models available and what to do when buying a used vehicle.
Overview of Used Dodge Challenger
Dodge Challenger has been in production in various forms since 1970. The first generation of the Challenger was produced from 1970 to 1974 and featured a range of powerful engines, including the legendary Hemi V8. After a brief hiatus, the Challenger was reintroduced in 1978 as a compact car, but it was discontinued after 1983.
In 2008, Dodge reintroduced the Challenger as a new model based on the same platform as the Dodge Charger and the Chrysler 300. This new version of the Challenger was designed to evoke the classic muscle car look of the original while incorporating modern technology and amenities. It was available with a V6 or V8 engine and offered a choice of manual or automatic transmission.
The Challenger underwent a major redesign in 2015, with more aggressive styling and a new independent rear suspension. This generation also introduced the Challenger SRT Hellcat, which featured a supercharged 6.2-liter V8 engine and became one of the most powerful production cars ever made.
In 2020, the Challenger received an update with new front and rear fascia, and the interior was updated with new technology. A new high-performance package, the R/T Scat Pack Widebody, was added to the lineup. The current production of the Dodge Challenger continues to offer a wide range of models, trims, and options, making it an attractive option for muscle car enthusiasts.
Used Dodge Challenger Models
A used Dodge Challenger is a great option for those looking for a powerful and stylish vehicle. The Challenger has been in production since 2008, and there are several generations and models to choose from, each with its unique features and specifications.
Some popular models include:
Challenger SXT
The Challenger SXT Base Model is a perfect option for those who want to experience the power and performance of the iconic muscle car without breaking the bank. It comes equipped with a 305-horsepower 3.6-liter Pentastar V6 engine that delivers an impressive 30 mpg highway. The prominent features include:
8-speed automatic transmission.
Sport-tuned suspension that provides superior handling.
Bold exterior styling with dual exhaust tips and 20-inch alloy wheels.
Uconnect 4C infotainment system with Apple CarPlay and Android Auto support.
Dodge Challenger R/T
The R/T (Road and Track) model is geared towards performance and is equipped with a 5.7-liter V8 engine that produces 375 horsepower and 410 lb-ft of torque. This model comes standard with a six-speed manual transmission, but an eight-speed automatic is also available. Standard features include:
Excellent fuel economy – 15 mpg in the city and 25 mpg on the highway
Leather-wrapped heated steering wheel
Driver seat with an aluminum instrument panel with passengers' heated seats
Roll Stability Control and Electronic Stability Control
Speed-compensated volume control
Front & Rear cross-traffic alert
Blind spot monitor
SRT Hellcat
The Challenger SRT Hellcat is the ultimate performance model in the lineup. It packs a supercharged 6.2-liter HEMI V8 engine that delivers an astonishing 707 horsepower and 650 lb-ft of torque. This allows for incredible acceleration, hitting 0-60 mph in about 3.5 seconds and stopping at 199 mph. The 8-speed automatic transmission with rev-matching delivers precise, lightning-fast shifts. It has a Launch Control feature that lets you get the most out of every launch, including keyless start. You'll also find an adaptive suspension system that helps provide optimal handling for any road surface.
R/T Scat Pack
The Challenger R/T Scat Pack packs a punch with its 392-horsepower 6.4-liter HEMI V8 engine. It delivers an impressive 475 pound-feet of torque and can speed up from 0 to 60 mph in just 4.3 seconds, making it one of the fastest muscle cars out there. The other stunning features include:
6-speed manual transmission
Bilstein adaptive damping suspension
Bright 20-inch alloy wheels
Low-profile tires
HEMI Orange exterior
Sports heated seats with Alcantara inserts
Uconnect 4C infotainment system
Satellite Radio
Challenger Demon
The Challenger Demon is a limited edition, drag-race-oriented body style model; it was produced for 2018 only and is a rare find on the used car market. It has a supercharged 6.2-liter V8 engine that produces 840 horsepower and 770 lb-ft of torque.
Standard features include:
Drag radial tires.
A high-performance suspension system.
A navigation system.
A high-performance exhaust system.
The SRT Demon is an excellent option for those looking for a high-performance driving experience and willing to pay a premium.
Challenger GT AWD
The Challenger GT is a variant of the Dodge Challenger that was produced between 2017 and 2019. It is a performance-oriented all-wheel drive model that provides better traction and handling in various driving conditions.
The Challenger GT is powered by a 3.6-liter V6 engine with 303 horsepower and 268 lb-ft @ 4800 torque. It comes with standard eight-speed automatic transmission and all-wheel drive. Standard features include:
A sport-tuned suspension
High-performance brake assist
High-performance exhaust system
Rearview backup camera
Blind-spot monitoring
Aggressive exterior design with a sporty front fascia and a hood scoop
LED headlights
Get The Average Price From The Best Used Car Dealer Sale In Boston!
Do you want to get a super fast driving experience of a Dodge Challenger? Or are you searching for an amazing used car dealership? Don't wait then – hit the road with your favorite ride by becoming one owner of Dodge at S & E Auto Sales. We are the best of the best dealers in Boston. Visit us today!