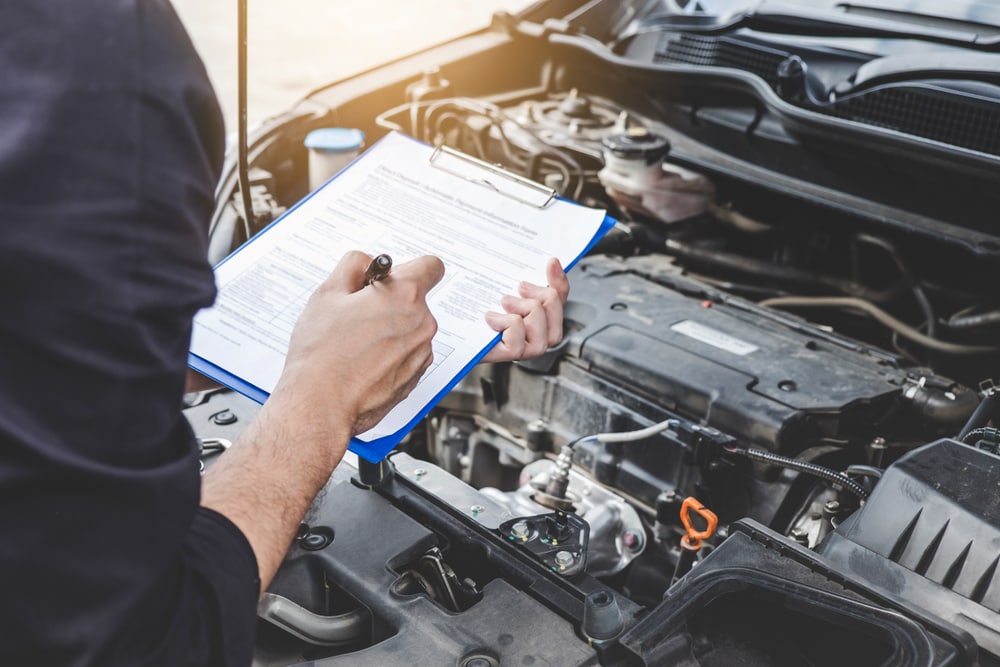 As we all know, cars are complex systems. To run smoothly, hundreds of parts need to work together. Almost every car owner can think of a time when something went wrong with their vehicle. Maintenance is a fact of ownership, and an important one at that. To keep your vehicle in the best possible shape, make sure to seek routine servicing.
For all-around excellent maintenance and repairs in Massachusetts turn to S&E Auto Sales. Our service technicians can take the headache out of vehicle maintenance. Instead, we offer a variety of services and promise fast, impressive results. We have the experience to handle any job on many makes and models. Continue reading to learn more about the most common servicing options S&E Auto Sales provides.
Inspection/Tune-Up
Massachusetts state law requires drivers to take their vehicles in for an annual inspection. Yearly doctor visits tell us how our bodies are performing. These inspections do the same for our cars. Experts will make sure that there are no new significant issues that have popped up. They can also check other components for wear and tear, recommending fixes, as necessary.
While inspections are required annually, regular tune-ups are also recommended. The exact timeframe for how often to get a tune-up can vary. Factors include how often you drive a car and what type of vehicle you drive. However, the general rule is you should get a tune-up every 30,000 miles.
Oil Change
Ranking among the easiest and most common maintenance jobs is taking your vehicle in for routine oil changes. Fresh motor oil ensures that your car's engine continues to work properly. If not changed regularly, old oil can cause complications like clogging and engine damage. Keeping fresh oil in your car is essential to making sure your ride continues running smooth.
The most common rule of thumb is to get an oil change every 3,000 miles. This figure may be different depending on age of the car and type of engine, however. Hybrids, for example, may be able to go a little longer without an oil change. Fortunately, an oil change is among the most basic repair jobs, normally taking well-under an hour to complete.
Brakes
In terms of safety, there may be no more important component than your car's brakes. Drivers know how important it is to have brakes that can stop a vehicle within a short distance. Therefore, you should have a mechanic inspect and repair your brakes often. Keep them performing at top-shape so they can handle any road or weather conditions.
To maintain the brakes, have them inspected every six months. Brake maintenance involves replacing the pads and fluids. Brake pads are the essential component that stop a vehicle's wheels from rotating. Brake fluid reduces the force needed to stop a car. A screeching sound when braking is a tell-tale sign that you should have both the pads and fluids replaced.
Tires
Few parts are as important as your tires. There are also few parts that get worn out as quickly as the tires. Rough pavement can damage your tire tread, especially in winter weather. Hundreds of miles on the road can also cause wheelbases to come misaligned. To manage these issues, get tire rotations, tire changes, and wheel alignments.
Depending on the location of each tire, they may wear out more quickly. This is why tire rotations are important. Get one every 10,000 miles or so to extend the tread life. You should then change your tires after about 50,000 miles. Lastly, service technicians recommend getting tires aligned every couple of years.
Battery and Spark Plugs
When the time comes to replace your car's battery or spark plugs, you will probably know. Without these components, vehicles cannot start properly. The car battery is essential not just for starting but for powering all the electrical systems in your car. From the headlights to power in the cabin, everything relies on a healthy battery. It is a good idea to have this part replaced every three years.
Replacing spark plugs is another simple yet important fix. Underperforming spark plugs will affect your vehicle in several ways. These include difficulties starting in addition to performance issues. When the time comes to replace the spark plugs the pros at S&E Auto Sales can have it done quickly.
Engine
At the heart of any car is its engine. The most significant part of a vehicle, the engine should receive an inspection annually. Most drivers dread the check engine light. If you have a good service technician inspect your car regularly, however, they may be able to identify an issue first.
Of all the parts in your car, the engine has the most potential to encounter a potentially serious issue. Remain proactive and do not hesitate to bring your car into our shop if your check engine light flashes. It is best to resolve any issues before they potentially cause significant harm to your vehicle.
Filters
Within your car, there are numerous different filters that all need to be replaced on a regular basis. Principle among them is the air filter which keeps contaminants out of your engine. For best results, replace this part every 15,000 miles. There is also the cabin filter, which should be replaced approximately 30,000 miles. This makes sure dust and pollutants stay out of your cabin so the air you breathe while driving is clean. Additional parts include the oil and fuel filters.
Detailing
Car servicing goes beyond just performance upkeep. You should also detail your vehicle. Nothing beats a fresh shine on you ride, making it look brand new. Keeping up with detailing preserves your car's appearance. It also applies to the inside of your car, making a more comfortable environment for drivers and passengers.
Additionally, detailing your car has tangible benefits for drivers. Along with helping with your car's appearance, there are other incentives to detail your vehicle. Protecting your exterior can prevent rusting that may lead to damage. It will also help with resale value when the time comes to sell your car.
S&E Auto Sales
To get expert results for your next servicing job, come to S&E Auto Sales. Our location in Weymouth can handle any of the services covered above and more. Come to us for helpful service technicians that always deliver fast, professional results.
Scheduling a maintenance or repair appointment with us is easy. Simply head to the 'Service' section of our website and complete the online form. One of our team members will respond shortly. Our hours are weekdays from 8 AM to 5 PM and 8 AM to 1 PM on Saturday. You can also contact us over the phone by calling (888) 522-8091. We look forward to servicing your car.