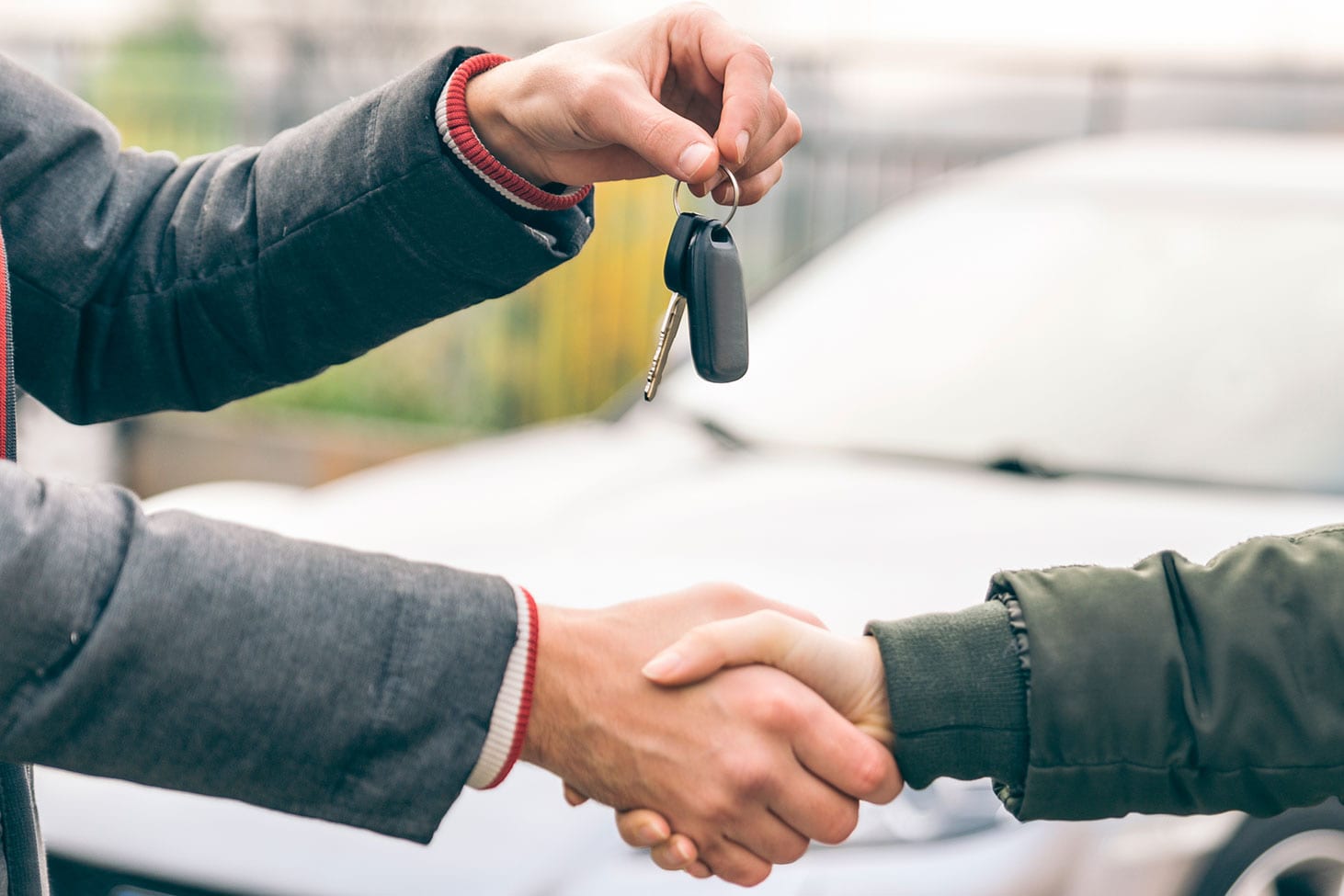 Buying a used car is tricky. Not only do you need to find the right vehicle, but you also need to find it at the right price. That means sorting through dozens of dealerships, so many of which take advantage of their customers. At S&E Auto Sales, we work differently. We strive to be the most trustworthy used car dealership in Massachusetts. To build this reputation, we dedicate special attention to all our customers. We want to find you a quality pre-owned car that suits you perfectly.
At S&E Auto Sales, we put the customer experience first. Always. We make sure that we satisfy your individual needs. That means no cookie-cutter sales approach. No deception. No pressure. Just the personalized touch of a family-owned dealership. Read our reviews online and you will see why so many trust S&E Auto Sales as their used car dealership of choice. That is the level of service you can always expect.
Long-Held Values
Our company began in 1985. Since then, trust has been the foundation of everything we do at S&E Auto Sales. Customers know they can rely on us to treat them right. This extends into every facet of our dealership. When people come to us, they can count on a fantastic inventory of used cars in great condition. They can trust our sales team to get them a fair price. Plus, they can trust our service department to provide quality repairs when needed.
We didn't build a reputation as one of the most trustworthy used car dealerships in Massachusetts overnight. It took years of hard work. Our founders started out with just a couple of cars and low funds. After years of hard work, they grew the dealership into one of the best-known in the Boston area. We still maintain that work ethic which involved building strong relationships with our customers. Without those who trust us most, we would not be here today. Every time we sell a car, we keep that in mind.
Massachusetts' Most Trusted Used Car Dealership
S&E Auto Sales is an independently owned and operated used car dealership with locations in Weymouth. We operate differently than some other used car lots. First, we put people before our bottom line. As car enthusiasts ourselves, we understand the importance of finding the perfect vehicle. When you come to us, we will work to find you the car that fits your unique needs. We never use pressure tactics to sell our cars. Instead, we let our unbeatable inventory speak for itself.
Speaking of that inventory, we put ours up against any other dealership around. We have a wide variety of hand-selected cars. These include models from many of the top automakers. You can expect outstanding quality and value from every vehicle on our lot. Choose from our selection that includes coupes, trucks, SUVs, and more. Rest assured, when you buy from S&E Auto Sales, you will have a new car that drives great.
A Family-Owned Independent Dealership
What exactly separates S&E Auto Sales from the other guys? We focus on building relationships with our customers. After buying from us, we hope you never want to buy a used car anywhere else. Commitment to our customers has been the cornerstone of our business for over 35 years. We promise it will continue that way for the next 35 and beyond. We value our position as the most trustworthy used car dealership in Massachusetts. It is a standard we work hard to uphold every day.
It is our belief that too many dealerships are focused only on quick sales. We think differently. Thanks to the relationships we build, our customers come back time and time again. We remain loyal to them so they remain loyal to us. If you love the car you buy from S&E Auto Sales, we are confident you will want to buy from us again. When you come to us, we will treat you like family. If you are shopping for a used car, contact us today to begin the process. We can't wait to work with you!
Trust Earned
Thanks to our commitment to customer satisfaction, we have earned an outstanding reputation. Just take a look at our online reviews. You will see that our customers overwhelmingly have positive things to say about us. We enjoy nothing more than hearing from satisfied customers. It lets us know that our standing as the most trustworthy used car dealership in Massachusetts is not just a claim. It is a belief held by many people in our community.
As our customers note, our dealership staff makes car buying easy. We match individuals with the perfect car. When doing this, we take the time to consider your unique circumstances. This includes your financial situation. We help take the stress out of the process. Our customers appreciate our pressure-free sales strategy. At our dealership, car buying is a collaborative effort. If you have bought a car from S&E Auto Sales before, let us know what you thought. We highly value your feedback.
Accolades
We are thankful that our attention to customer service has not gone unnoticed. Instead of taking our word for it, see what the experts have to say. Over the years, our dealership has received numerous accolades. Every year since 2015, we have received a 5-star Consumer Satisfaction Award from Dealer Rater. Car Gurus named us a Top Rated Dealer in 2018. We also received an A+ rating from the Better Business Bureau. As always, we are grateful for these accolades and will work hard to earn more in the future.
Great Used Cars and Reliable Service
Now that you know more about our values, explore more about S&E Auto Sale's fantastic inventory. As we said before, every car on our lot is hand chosen for quality. We select used vehicles for their condition and low mileage. Therefore, you will find many rare and unique options. You can always get a great price too. Like our service, other dealerships simply can't match our inventory.
Furthermore, we will continue to serve you long after you buy your car. S&E Auto Sale's service department has the skills to get your vehicle up to speed. Our service technicians have decades of experience and thorough knowledge of many makes and models. They also share the values of our sales team. When you take your car to us for maintenance expect outstanding work, quick results, and a fair price.
Visit S&E Auto Sales Today
Looking for a trustworthy used car dealership in Massachusetts? Look no further. S&E Auto Sales has your back. We work hard to find the right quality pre-owned car for every customer. Plus, we make the whole process simple. Explore our outstanding inventory online. To inquire, just complete the contact form on our website.